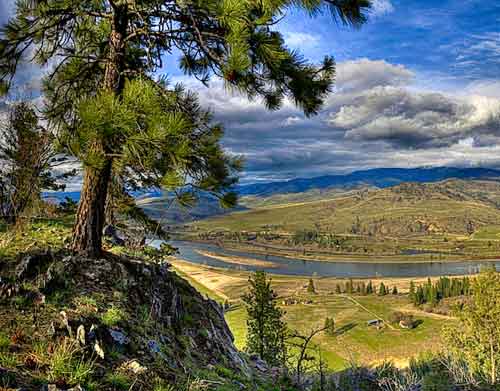 Plains, Montana - AKA Wild Horse Plains
Plains, Montana is rather known for it's temperate climate (the banana belt of the state), it's dangerous railroad building days in the late 1800's and a place for wild mustangs to winter.
Plains has a population of over 1,126 people. This quiet portion of Montana with its lush green valleys, rugged mountains, lakes and streams offer a lifestyle of tranquility away from the centers of large industry, congestion and pollution. In the early 1800's various Indian Tribes camped and wintered their horses on the abundant natural grass in the Plains Valley. The Indians called Plains, Horse Plains or Horse Prairie and it was at times referred to as Wild Horse Plains. The first permanent white settlers came in about 1867, and with the arrival of the railroad in 1881-1883 the town of Wild Horse Plains really increased and the people settled in to stay.

This quaint communitie lies nestled in the valleys and along the banks of the Clark Fork River. Timber and wood products (including log homes), cattle ranching, sawmills, logging, and mining combine to make a healthy year-round economic climate. There is also an excellent hospital and several fine schools. Sanders County also boasts a county fair and the Annual Huckleberry Festival. If you seek a unique community, striking scenery, moderate climate, and an abundance of natural resources and recreation, this could well be your new home!